If your quest revolves around chocolate design and production,
then we have the solution for you!
Our Philosophy
We strive to establish close working partnerships with our customers, so that together we can create products that exceed all expectations and provide efficient solutions.
Beyond supplying our customer's requested products, we also offer support and advice about taste formulations, production processes and the many other aspects required for successful product development.
We provide this service in response to our core values : Passion, Dedication and Reliability.
Chocolate is our Passion
Since Gallothai started in 1993 our aim was to bring Belgian chocolate know-how to Thailand and Thai consumers.
Over the years, in our Duc de Praslin shops or with our institutional customers, the goal was to raise awareness to the real chocolate products.
No compromise to achieve the best quality is our belief. We accompany our customers in their quest for innovation and product development.
Our Products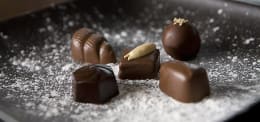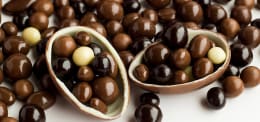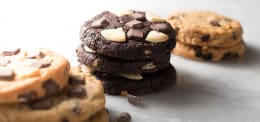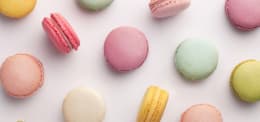 Seasonal Collections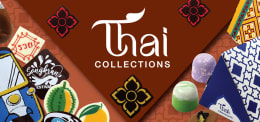 Thai Collections
It's officially summer
It's officially summer in Thailand and we are preparing to celebrate Songkran, the Thai New Year!
This occasion is a great opportunity for us to share our Thai culture and Thai inspired products for tourists and also celebrate the Songkran Festival! Gallothai has prepared Chocolate pralines and truffles inspired by Thai art and Thai flavors! We also offer chocolate decorations with greetings and Thai elements that are great for decorating drinks, cakes, and desserts!
Download Brochure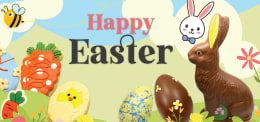 Easter 2023
The year of the rabbit
Offer your customers sweet treats of Easter that Gallothai has prepared!
We have various products such as chocolate eggs, bunnies, chickens, and many other Easter goodies !
Along with that, we have chocolate and sugar decorations to embellish cakes, cupcakes, donuts, drinks or ice creams!
Download Brochure
Certifications
Gallothai has all the necessary health certificates and undergoes stringent inspections on a regular basis from independent research institutes and from some of its renowned customers.

Thai Stop COVID+

Department of Health

HACCP and GMP certified

BVQI, Thai FDA

HALAL Accreditation